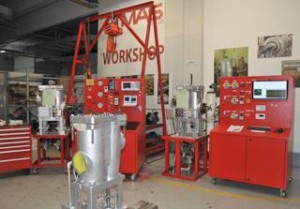 Asia Turbines is a company registered in Singapore with Italian ownership and technical knowledge, permeated by a spirit of continuous innovation and evolution.
In a world where the energy horizon is constantly evolving and where knowledge is lost and not handed over, today Asia Turbines provides a stronger and more effective support to end users and OEMs.
Specialized in hydraulically operated Gas Valves and certified by the OEM valve manufacturer as Young & Franklin, we offer reliable, efficient and planned services for all your needs, ensuring transparency and traceability like no other.
Certified ISO09001, OHSAS 18001: 2007, Y&F (OEM), the team is behaving engineers with over 30 years experience in giant manufacturer as Nuovo Pignone, GE, GE derivates (Hitachi, John Brown, Alstom / GE).
Located in the "Strong", "Transparent" and "Efficient" Singapore, our services are used throughout the SEA since 2001.
Asia Turbines is dedicated, together with OEMs and end users, to the improvement of turnaround and maintenance programs, by developing LTSA tailor made, ensuring and increasing plants reliability.
The adoption of the DIGITAL TEST BENCH, state of the art and the first in Asia, allows us to perform the complete valve's functional verification as required by OEMs regarding SRV / GCV, Transfer, Splitter, IGV, NGV and auxiliaries.
Repairs and tests are carried out taking in consideration the highest requirements and standards.
We are the sole workshop authorized by Y&F in SEA, other than Authorized service center for PBVS API 6D Valves (CIRCOR Group).
Asia Turbines Pte Ltd provides a complete suite of products and services that run an entire range of industry sectors, Oil & Gas, Chemical and Paper Mills. We work together with recognized industry leaders to provide our clients with products that deliver the highest quality service.
We specialize on supplying spare parts and support for GE family Turbines. Asia Turbines is an Authorized Agent For:
Young and Franklin Inc. (Gas regulating Valve, Fuel oil By Pass, Gas Stop Valve, NGV, IGV Actuator, Hydraulic Sequencing Ratcheting Pump)
Roper Pumps Inc. (Flow Dividers and Fuel Pumps for Gas Turbines)
Jasc Liquid and air check Valves
Authorized service center for PBVS API 6D Valves (Circor Group)
refurbishment of Atomizing Air Starting Compressors,
and Compressor Bleed Valves.
Mission Statement
To become the NUMBER ONE quality supplier, service and support in Asia for Turbines
Vision
Asia Turbines' vision is fully focused SEA market; to provide a valid and Strong support to Major End users and OEMS.