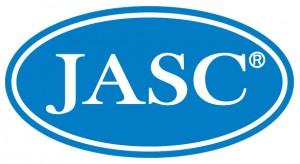 We are pleased to announce that we have completed our refurbishment of JASC Three-Way Purge Check Valve of 120 Units for our customer in Malaysia.
In the next few slides we are going to explain the process of a few refurbish JASC Three-Way Purge Check Valves.
It is important to highlight the importance of using the right tools for this job and the appropriate test bench to guarantee 100% function before fitting.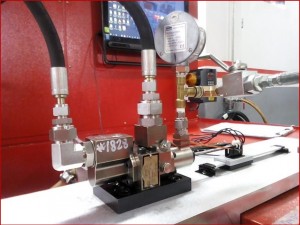 Valve being tested at our Bench Test (developed by ASIA TURBINES).
Repairing and overhauling of the Three-Way Purge Check Valve, requires special tooling and custom made equipment for testing and most important, well trained Engineers that not only know how to execute the overhauling, but knows how to be aware of flosses and issue with Three-Way Valves, in order to execute a durable overhauling through OEM procedures and spare parts.
Very often, during overhauling, it is required a ultra sonic cleaning and replacing and replating of some parts.
The test is not only about function and response, but also body pressure test to confirm that there are no dangerous leakage.
Torque wrenches are required to apply the right bolts tightness to allow the right expansion and contractions of metals and contain leakage. The Three-Way Purge Check Valves are torqued with Digital Torque Wrenches and the values are recoded during test.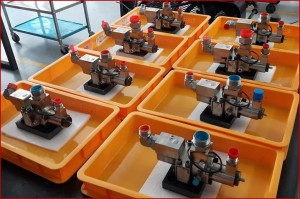 Procedure of organizing the Valves to execute the overhauling.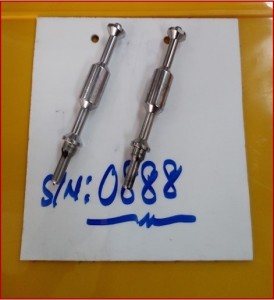 Preparing items for reports to customers.
At ASIA TURBINES we are fully equipped with a sophisticated Digital Test Benched and Experience Trained Personnel, that allow efficient and precise overhauling, giving to the customer a full written test report and a piece of mind that assure the refitting of the parts in total confidence.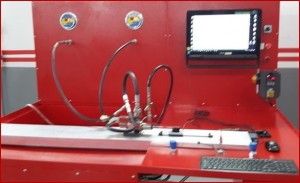 Digital Test Bench (developed by ASIA TURBINES).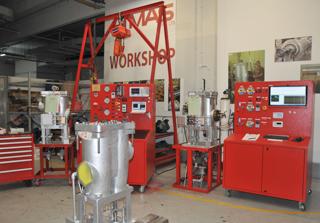 Vertical distribution machine parts inventory control.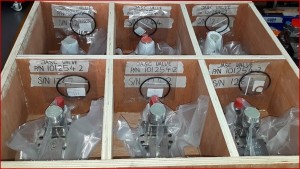 Sealing and Boxing to return items to customers.