Asia Turbines is a company registered in Singapore with European ownership and technical knowledge, permeated by a spirit of continuous innovation and evolution.
In a world where the energy horizon is constantly evolving and where knowledge is lost and not handed over, today Asia Turbines provides a stronger and more effective support to end users and OEMs.
Specialized in hydraulically operated Gas Valves and certified by the OEM valve manufacturer as Young & Franklin, we offer reliable, efficient and planned services for all your needs, ensuring transparency and traceability like no other.
Certified ISO 9001:2015 and ISO 45001:2018, Y&F (OEM), the team is behaving engineers with over 30 years' experience in giant manufacturer as Nuovo Pignone, GE, GE derivate (Hitachi, John Brown, Alstom / GE).
Located in the "Strong", "Transparent" and "Efficient" Singapore, with branches in Thailand Indonesia and Europe, our services are used throughout the SEA since 2001 and Europe since 2016.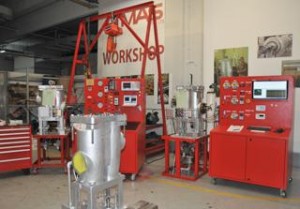 Asia Turbines is dedicated, together with OEMs and end users, to the improvement of turnaround and maintenance programs, by developing LTSA tailor made, ensuring and increasing plants reliability.
The adoption of the DIGITAL TEST BENCH, state of the art and the first in Asia, allows us to perform the complete valve's functional verification as required by OEMs reassuring 100% function of the valves and actuators, regarding SRV / GCV, Transfer Valves, Splitter Valves, IGV, NGV and auxiliaries Compressor Bleed Valve.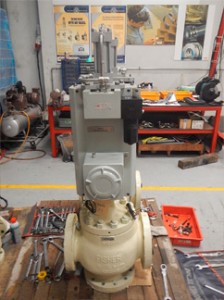 Repairs and tests are carried out taking in consideration the highest requirements and standards with a witness test with the end user whenever they wish.
We are the sole workshop authorized by Y&F (USA) in SEA, other than Authorized service centre for GE Gas Turbine Valves and Actuators for YF, Woodward and Moog actuators
 Our Strength is experience transparency and traceability like no other.
Mission Statement
To remain the NUMBER ONE quality supplier, service and support in Asia and Europe for Turbines Valves and Actuators
Vision
Asia Turbines' vision is fully focused in the customer needs; to provide a valid and Strong support to Major End users and OEMS.